Quarries of Queensland

Quarries of Queensland is a quarry and civil construction company located in Emerald, Central Queensland. It was founded 8 years ago on a simply philosophy ….

PROVIDE THE BEST PRODUCTS AND SERVICES TAILORED TO THE NEEDS OF THE MINING AND CIVIL CONSTRUCTION INDUSTRIES. BACK THIS UP WITH OUTSTANDING CUSTOMER SERVICE AND SUPPORT.

This philosophy means that we:
- Operate a state of the art crushing plant increasing the range of quarry products we can provide and further improving the quality and consistency of our products.
- Work with you to find solutions to suit your particular project.
- Can provide material for the mining and construction industries delivered when and where you need it.
- Use a computerised order tracking system to ensure your order is correct and delivered on time.
- Are a market leader in quality quarry products supplied throughout Central Queensland.
- Maintain the highest possible environmental standards.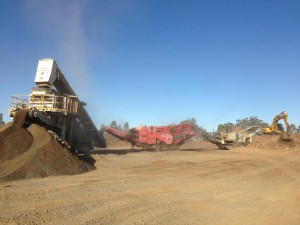 Service Guarantee

Quarries of Queensland supply high quality products for all types of projects. All material is tested by NATA accredited laboratories.  We also pride ourselves on our competitive rates and the exceptional service we provide. The experienced management team at Quarries of Queensland will work closely with you to ensure all your project requirements are met and will go the extra mile to guarantee our quarry products are supplied on time every time.